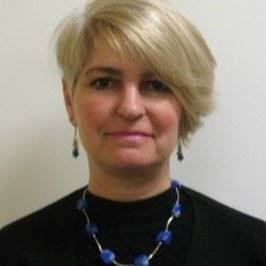 The APEX Advisory Service for Executives Annual Report for 2019-20 brings a focus to the issues affecting public service executives today, including mental health, harassment and workplace conflicts. The ASE is a confidential, independent service that offers advice and support to all government executives, free of charge.
APEX spoke to Johanne LeBlanc, who has been the head of ASE since 2017, after over 30 years in human resources management.
---
What are the biggest issues that you see for public service executives who contact the ASE?
The greatest concern that I see is in the increased mental health strains faced by executives. More and more people are struggling, but executives are still often reluctant to raise their concerns for fear of being seen as weak. Related to this, we see many executives who are dealing with workplace conflicts, including with their own superiors. Harassment issues are also impacting executives from all angles – from what they are experiencing, to having allegations made against them, to having to manage difficult situations in their teams.
We have been talking for some time about the importance of respectful workplaces, following the Clerk's report of 2018. Some progress has been achieved, particularly with more training and improved internal processes to deal with complaints and informal conflict resolution in departments. However, I continue to see the devastating impact of incivility, and the slow shredding of dignity and self-worth, in our work environments.
When we add the effect of the COVID-19 pandemic – the isolation, the exhaustion, increasing workloads, and anxiety about health, family and jobs – we see more executives reaching their stress limit, and without the normal support networks around them.
How can we do better?
Some stress points are hard to change, no question; but we can control how we behave and communicate with others. We still see difficulty in addressing conflict in a healthy, effective manner – and this applies not only to individuals, but to organizations as well. Better use can be made of informal conflict interventions, workplace assessments and restoration strategies to defuse conflict and improve management skills. Too often, however, we see executives abandoned by their organizations when allegations are made and before due process has been assured, at great cost to their careers and their psychological well-being.
We also face an imperative to improve mental health outcomes for executives. Senior management has a critical role to play in not only speaking about mental health, but in modelling behaviour that allows executives to show vulnerability and get support when needed. I see too many clients in desperate situations, and it does not need to be this way.
With the increased focus on inclusion and addressing racial injustices, we expect a sharper demand to eliminate discrimination within the public service, including in its more subtle forms against visible minorities, women and LGBTQ2 individuals.
Where is progress being made?

The public service has taken important strides in raising awareness of harassment and bullying, and the trend towards the establishment of Ombudsperson offices, or their equivalent, is positive. Departments also appear to be better organized to mediate and investigate incidents, and we see more information now available to executives on these issues. This said, we see more cases where the principles of procedural fairness are lacking in administrative investigations.
I am also gratified to see more executives using the ASE, and coming to us earlier when challenging situations arise. This allows me and my team to provide a more comprehensive support, and gives time for our clients to explore all of their options.
I am truly proud that the ASE is making a difference for public service executives, across the country and at all levels. Leadership has many rewards, but it is often a lonely endeavour – and never more so than when things go wrong. I want every executive reading this to know that they are not alone. We are here to help, and will always provide the best advice possible, without judgement.